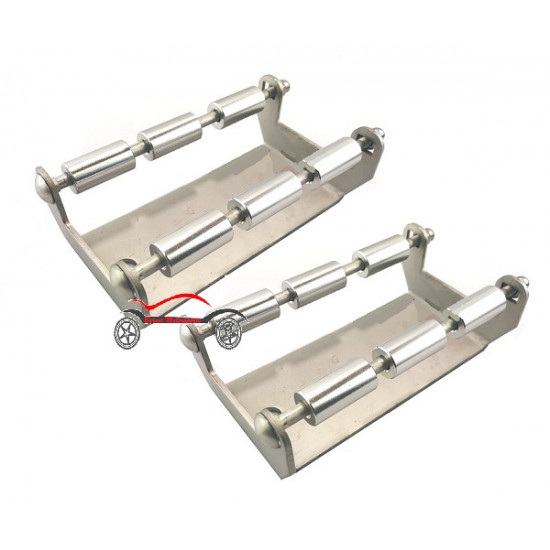 New
Set of Coil Pack Relocation Stainless Steel Bracket for LS1 LS6 LSX CAMARO FIREBIRD
A set of LS1, LS6, LSX coil relocation Bracket ( 2pc )
LS1,LS6,LSX Coil Relocation
This is a bolt on LS1 coil relocation bracket. Consisting of two laser cut cage type brackets that are stainless steel. The brackets can be left as is, polished to a mirror finish, or painted to match your vehicle (please test fit before paint/polish). This kit contains two brackets and enough hardware to do 8 coils or one V8 engine. The hardware consists of four 1/4" through bolts and poly lock nuts, and 12 billet aluminum spacers. These brackets can be mounted on the frame rails, firewall, under the headers on each side, etc.
This kit is known to work with LS1 and LS6 coil part number 12558948 or D580 These coils came factory on most 1997 to 2002 Corvettes, Camaro's, and Firebirds. May work with other coils that have a 65mm spacing as well.

This Sale Includes:
Everything As It Shown In Product Photo.

Stock:

In Stock

Model:

1458-BK(2pc)

NGAP